Hello and welcome to the Military section of my website. I have a special fondness for our military members. Why? Because I served, and served proudly.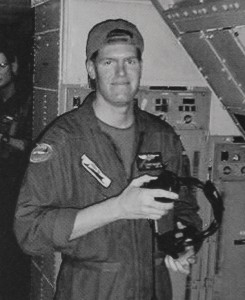 I enlisted in the U.S. Navy and was an Aircrewman on board a P-3C Orion from the late 90's to the mid 2000's. The squadrons that I was attached to were VP-30, VP-10, and VP-64.  I was stationed in Brunswick, Maine as well as Willow Grove, Pennsylvania and my Navy service took me to overseas locations such as Iceland, England, Italy, Puerto Rico, and Equador. I had the opportunity to live and work at each of these locations for a significant amount of time.  I also went on short trips to many other locations around the North Atlantic, Mediterranean Sea, Central and South America, and the Caribbean Sea.  While I was serving, I earned one Air Medal, a Navy and Marine Corp Achievement Medal, a Kosovo Campaign Medal, and various other ribbon and service medals.
I had many duties while serving on board the aircraft.  My official job and what I trained to be was an Acoustical Analyst, which is a fancy term for saying that I listened for and tracked man made and environmental objects that were in the water.  Eventually my crew discovered that I was pretty good at taking pictures, so I became the plane's photographer as well, and was even officially recognized by the Navy for some of those photos.  I also worked with and was proficient in the new onboard optical camera systems that they installed, and various other surveillance equipment as well.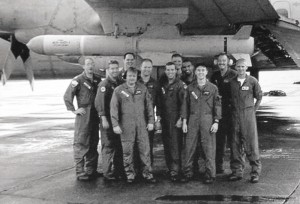 I also was the unofficial cook for the crew as well.  In addition to hauling out my regular equipment for missions, I also took a small suitcase loaded down with a George Foreman Grill and our food that we would need.  Long flights and a hungry crew can result in some pretty ingenious meal solutions.  The only thing we didn't cook was fish. I love fish, but fish stinks up a plane. It's not like you can open up a window and let that smell out either.
I really enjoyed my time in the Navy and I would not trade it for the world. I can honestly say that it was one of the best decisions of my entire life. I developed many close and lifelong friends and I would not be the man I am today if I had not entered the Navy.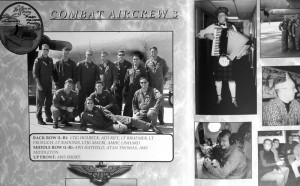 I offer up my photographic services at a discounted rate for my friends and colleagues in the military.  I love shooting candid photos.  I take my journalistic background and apply it to shooting retirement ceremonies, change of commands, and other military ceremonies. I enjoy getting the moments that may be missed by other photographers or even family members taking photos. These days, you can cover quite a bit with a mobile device. I love them. But try zooming in on the photo you took with your phone and all too often you'll quickly realize that your photo is blurry and grainy, if you even managed to capture it in the first place.  And if you want to try and attempt to print out that photo, you come to the unfortunate realization that it is such poor quality you can't print over a 4×6 size, and to put it bluntly, you are SOL.  Why trust a once in a lifetime moment or event such as your retirement or change of command to a camera phone or Uncle Bob? Ok, enough soap box, you get it.
If you look at the photos and feel like those are the type of moments that you would like captured for your special event, then feel free to just click on the "contact us" section, simple as that, and we'll get started.
Thanks,
Chris
Owner, Airdale Productions
Former U.S. Navy Aircrewman